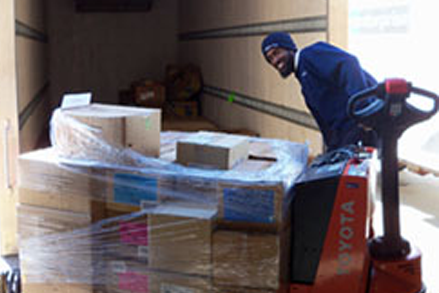 For more than 18 years, the Kids in Need Foundation national charitable organization has been providing free school supplies to underprivileged kids and teachers in underfunded schools across the nation. And recently, the Foundation has also been able to provide students with a steady supply of reading materials, thanks in large part to the thousands of books donated through Scholastic's All for Books® program.

Each year, schools all across the country participate in Scholastic's All for Books "loose change" fundraising drive held in conjunction with their annual Book Fairs. Scholastic matches the money collected by schools with a donation of up to $1 million in books to both the Kids in Need Foundation and Kids in Distressed Situations, another non-profit charitable organization.

The Kids in Need Foundation operates a national network of resource centers where teachers from low-income elementary schools come to shop for free books and assorted classroom supplies. The books are used in classroom libraries, or lent, or given away to students as incentives. Since its founding, the Foundation has distributed more than $450 million in school supplies, including donated Scholastic books, directly benefiting 2.4 million students and 100,000 teachers annually.

"It's important to keep in mind that the students we're serving have very little in the way of basic learning materials, so the incentives we provide are welcomed with open arms and lots of smiles," shares Dave Smith, executive director for the Foundation.

Scholastic branch locations recently assembled and boxed another 50,000 books for delivery to the Kids in Need Foundation resource centers as part of this year's matching All for Books donation.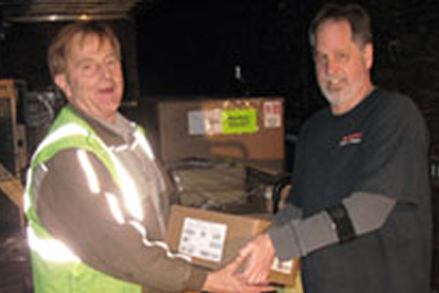 "We are extremely fortunate to be on the receiving end of all the books Scholastic provides us each year through its All for Books program," Dave says. "It's always interesting to see students when they're handed the books and told to take them home – that they're their books. It's very moving to see the looks on their faces. They can't believe the books are theirs to keep, because many have never owned a book in their lives."

The Kids in Need Foundation also offers grants to fund innovative classroom projects to all K-12 teachers in the U.S. To learn more about the Kids in Need Foundation, visit www.kinf.org.