Choice Reward Options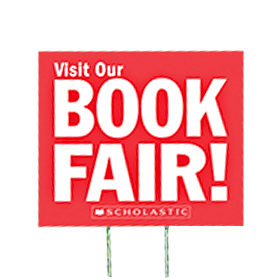 Drive traffic to your Fair with a set of eye-catching yard signs and an outdoor banner.
Advertising Kit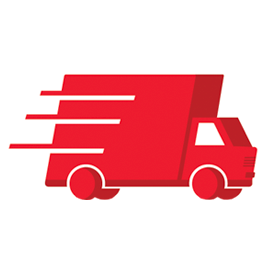 Receive FREE shipping on all Scholastic Dollars Catalog orders over $200 during the season your Fair takes place.**
Free Shipping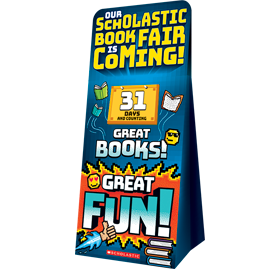 Build anticipation with this bold standing display featuring a countdown calendar announcing the Book Fair.
Countdown Display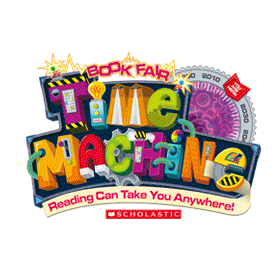 Imaginations run wild when your Fair becomes a thrilling jungle or an arctic adventure. Choose from many decorative themes for an easy, memorable, and fun look for your Fair.
Decoration Kits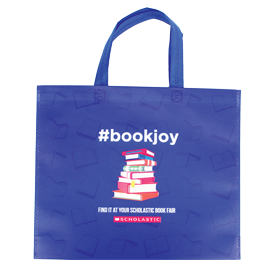 Over 100 reusable tote bags for shoppers to bring home their new books.
Tote Bags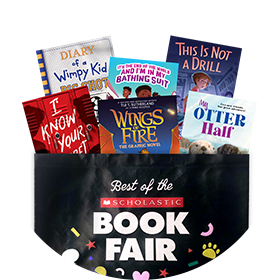 A tote bag filled with popular books from this season's Fairs.
Best of Book Fair Value Pack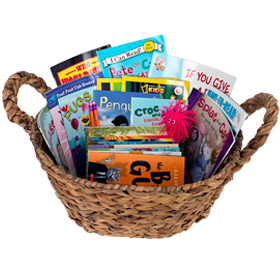 Hosting a raffle is a great way to boost attendance at Family events—and get more shoppers to your Fair. For your lucky raffle winner, this kit contains a selection of popular books curated for your school.
Raffle Kit