Use your Scholastic Dollars™ to purchase more educational products than ever before! When you choose Scholastic Dollars, you double the value of your cash profit and get access to great new products offered through our exclusive Scholastic Dollars Catalog! Log in to your Chairperson's Toolkit now to start shopping.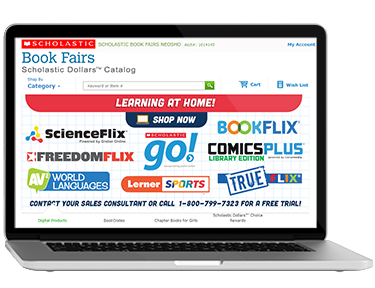 The catalog features thousands of items, including:
Popular books and collections

Library-bound books, including exclusive editions

Furniture and carpets

Electronics and technology items

Gifts and incentives for volunteers and kids

Audio libraries, curriculum-related materials, and more!