When I was in practice as a pediatrician, I wrote prescriptions for reading.
 
"Read out loud to your child for twenty minutes daily," I might write down for a parent of a toddler. And with that prescription, I would hand the family a free age- and language-appropriate book to read together. For an older child, the prescription might say "read out loud twenty minutes to an adult," or I might engage the child in a conversation about what kinds of stories they liked. I might even simply hand the child a book from the office shelf and have them read out loud to me as I went through the business of checking their ears.
 
National programs like Reach Out and Read - an organization that makes it possible for health care providers to share books and information about literacy with families of young children -- are based on the knowledge that being consistently read to, sung to, and played with not only promote early literacy, they increase a young child's receptive vocabulary, their ability to produce words and communicate, as well as their attachment to the caring adults in their life. Early engagement with reading increases a positive sense of family, community, and self, besides creating lifelong readers.
 
But a critical part of this puzzle is representation – ideally, of a community from within a community. Sharing stories in which a child's own background and family structure are represented and celebrated sends a critical message – that a child and their loved ones are important and valued. Sharing stories by writers of a young person's community sends yet another message  -- that their voice matters: that each and every day, with every breath, that young person can tell their own story, not wait to have someone else tell it for them. Lack of representation, negative representation, or consistent external representation, communicate a different, yet also just as clear, message – that you and yours are not valued by the broader culture, that you and yours are not considered capable of telling your own stories.
 
In the clinics in which I practiced in the South Bronx and Northern Manhattan, we pediatricians knew that alongside strep throat kits or vaccinations, we had to have Spanish and other non-English language books, stories about children of color being joyous, tales of families of all sorts of different structures. But often, we couldn't find them, or didn't have enough copies of the few diverse titles that appealed to our patient community.
 
Being deprived of stories about people like you, or being deprived of stories about people in community with you, is not simply unfair or unjust, it is deeply unhealthy. Narrative erasure is a kind of psychic violence. In the absence of positive, and plentiful, representation, the message of the reading prescription becomes twisted. Reading becomes oppressive – something for others, but not for me. Reading becomes a bitter pill, if not downright poisonous.
I know this a pediatrician, and now, as a teacher of something called Narrative Medicine. But I also know about the critical importance of diverse books in my bones, as an immigrant daughter myself who had rarely got to see brown girls like me in the stories I was exposed to growing up. Although I wasn't turned off of reading, the impact took another, terribly unhealthy form. After years of not seeing myself represented, there became a part of me that believed, deep down, that maybe I wasn't worthy of representation; that maybe I couldn't be a hero, even of my own story; that maybe I shouldn't even be. It took years for me to get over this feeling of trying to make myself invisible; years for me to stop wishing my brown skinned family or my brown skinned body could just disappear; years for me to repair those gaping holes in my self-concept and self-esteem.

It was in the Bengali folktales I would hear from my grandmother on my long summer vacations to India that I would find psychic healing. Here, finally, were brown kids like me having adventures, being heroic, and saving the world! I thirstily drank up those stories, like a desert traveler who doesn't even know they are parched – dying of dehydration -- until they reach an oasis. That's how much I was hurting, that's how much I needed the balm of representation.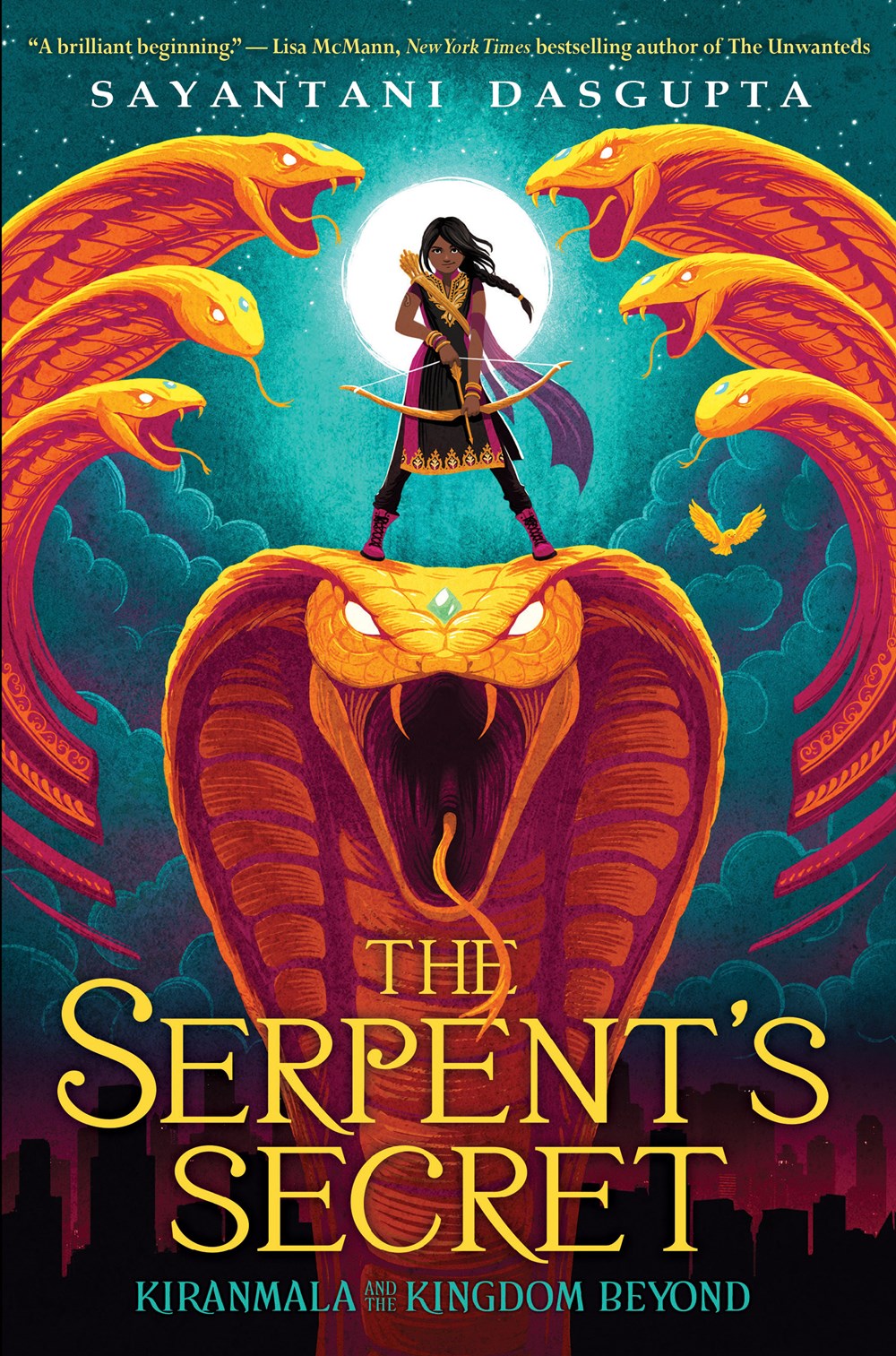 When I became a mother, raising my own brown-skinned, book-loving children, I was inspired to delve into a different kind of healing practice. I was inspired to reach back to those folktales of my grandmother to write my fantasy adventure series, Kiranmala and the Kingdom Beyond. I wrote these stories for the same reason I had tried so desperately in my pediatric clinics to find the right book for the right patient - because I want my kids, and all our kids, to know that they are worthy of starring in their own story, important enough to take up room and space, powerful enough to save the world!
 
Health, in its fullest definition, is a sense of wholeness – an ability to move through this world knowing you and yours are loved, valued and celebrated. Librarians (not to mention teachers, coaches, neighbors, friends – anyone who has the opportunity to share stories and celebrate reading with young people) are then also in the business of health. Stocking, reading, sharing, recommending and celebrating stories in which all our children can see themselves are practices of healing, a way to write a healthier future for our world into being.
---
Originally trained in pediatrics and public health, Dr. Sayantani DasGupta now teaches at the Graduate Program in Narrative Medicine, the Center for the Study of Race and Ethnicity, and the Institute for Comparative Literature and Society, all at Columbia University. She is the author of the Bengali folktale and string theory inspired middle grade fantasy series, 
Kiranmala and the Kingdom Beyond, from Scholastic (The Serpent's Secret, 2018; Game of Stars, 2019; The Chaos Curse, 2020). More about her work is available at www.sayantanidasgupta.com and she can be followed on twitter @sayantani16 or on instagram @princesskiranmala.