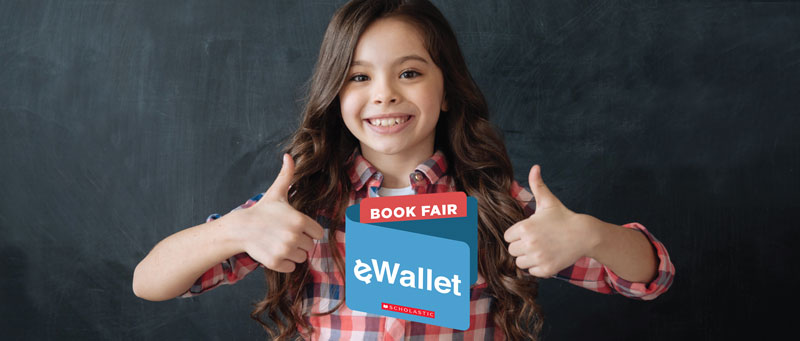 Scholastic Book Fairs' digital payment option is a safe, convenient alternative to cash, offered with all our flexible Book Fair options. 

It's easy to create an eWallet for your student. Simply add funds or invite family and friends to contribute. Then, shop in-person at the Book Fair or online through the Virtual Book Fair where you'll discover over 6,000 products including exclusives, new releases, and value packs.

After the Fair, remaining eWallet funds display as a gift card balance and can be used at The Scholastic Store Online, or to fund an eWallet for a future Book Fair. Be sure to sign in with the same email used to create the eWallet. Visit FAQs to learn more.